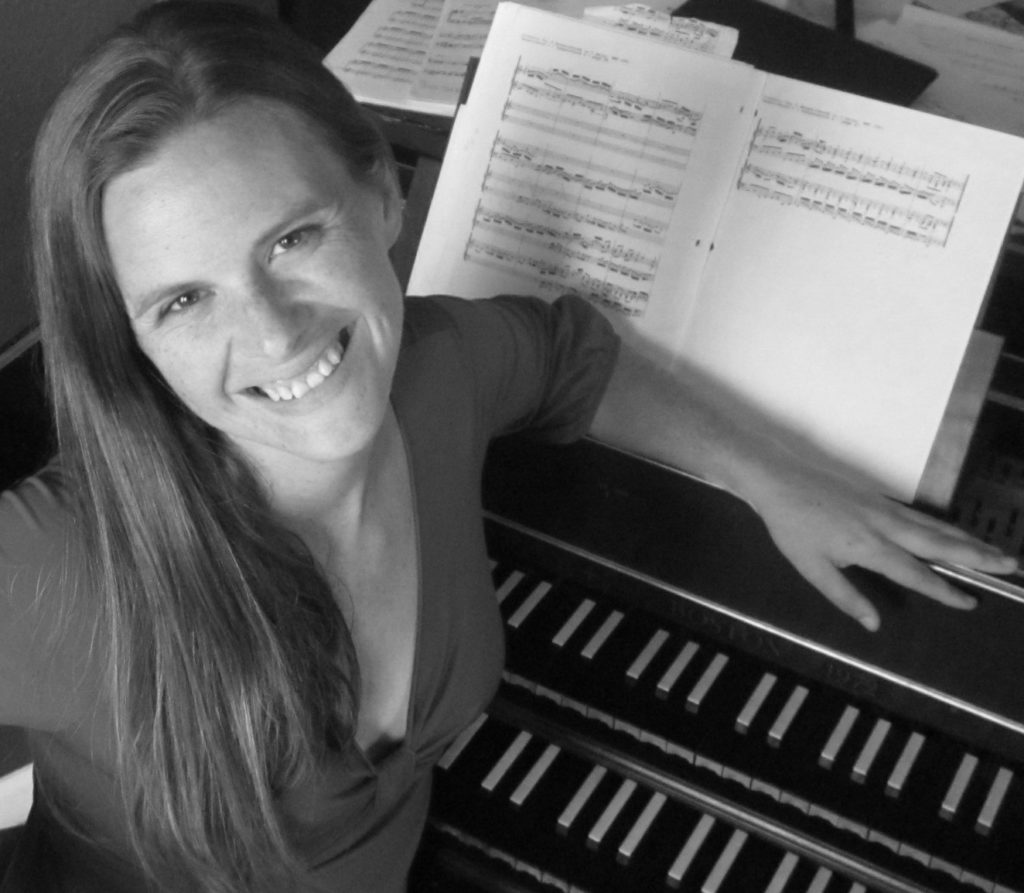 This concert explores a variety of new music for solo harpsichord, providing the audience with insight into the age defying beauty of this instrument. The juxtaposition of old and new in this unique instrument provides a wealth of opportunities for today's composers in exploring sounds, tonal colorations, and textures. Some pieces explore the use of different tonal systems, while others mesh old with new, combining Baroque ornamentation and structural forms with blues, gospel, and fiery passage work. Recent world premieres by Howard Hersh, Sunny Knable, and Nissim Schaul will be featured on the program.
Faythe Vollrath, harpsichordist, is actively heard as a soloist and chamber musician throughout the United States. Hailed by the Wall Street Journal for her "subtly varied tempo and rhythm that sounds like breathing," her solo performances include venues such as the Berkeley Early Music Fest, Boston Early Music Fest, Bruton Parish Church in Colonial Williamsburg, VA, and Music Society at the Cathedral Square in Sacramento, CA. Faythe is a strong advocate of new music for the harpsichord, and has been featured on several concerts dedicated to this pursuit including a solo recital at the Festival of New American Music in Sacramento, CA. While based in New York, she was featured as a soloist with the Aulos Ensemble in a concert series presenting Bach's multiple harpsichord concertos.
Faythe competed as a semi-finalist in the 2012 Jurow International Harpsichord Competition, and was the 2009 Betchel award recipient presented by the Midwestern Historical Keyboard Society. Her duo, Zweikampf, was a finalist in Early Music America's inaugural Baroque Performance Competition. Faythe received her doctoral diploma from SUNY-Stony Brook under Arthur Haas, and artist diploma from the U of I Urbana-Champaign under Charlotte Mattax Moersch.