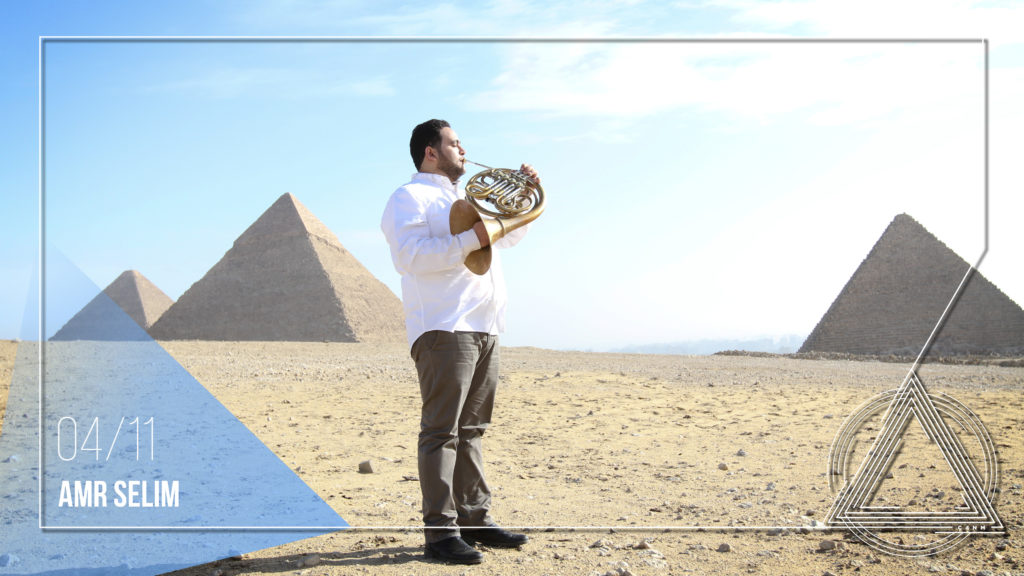 Join us for a hybrid lecture-recital featuring Amr Selim performing original and arranged Arabic tunes on the french horn. Selim will share some historical and theoretical background on Arabic Music and will discuss the performance practice of such music on the horn using his etude book: Vocalizing the Horn.
Artist Statement:
After moving to the United States, I realized that the majority of Western musicians have had little to no exposure to the Arab music style. That fact rings true despite that some Western string and wind instruments, with the exception of the horn, are used in the Arab music tradition. As an Egyptian musician, I feel compelled to make it my responsibility to help disseminate this type of music to Western horn players. Not only that, but after researching several ways to interpret this style of music on the horn, I have created a short "Book of Etudes" that presents several different techniques to practice the Arab vocal characteristics on the horn.
Although many Western composers have written for the horn as a solo or part of an ensemble using the microtonal technique, it is rather hard to perform a piece of music in the traditional Arabic style with the same technique you would perform Gyorgy Ligeti's horn concerto. Using the microtonal technique in Western compositions is usually more technical than musical. Examples of questions regarding technique that one would likely ask when learning Ligeti's concerto are: How far is this partial from the other? What maqam is this piece in? And how is this microtone related to the following pitch in the maqam? These are the kinds of questions usually asked when on the subject of performing Traditional Arabic Music.