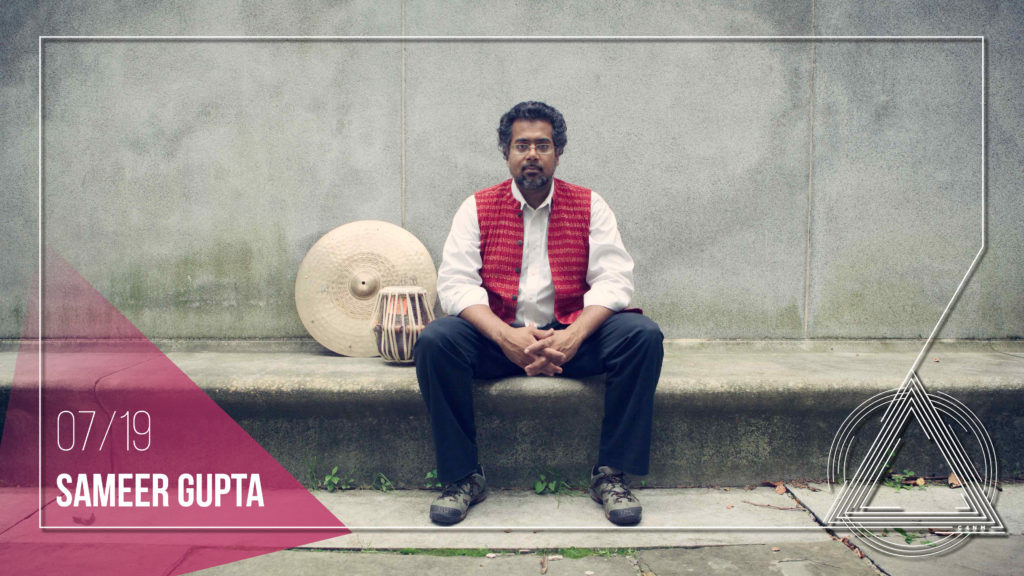 This project infuses an element of deep appreciation for cultural diversity and respect for tradition as well as innovation into the musical landscape today. The ensemble's diverse roots, spontaneity, and musical influences of soul, modern jazz, Native American melodies, and Indian classical traditions help bring together a relevant and powerful statement. This work represents the power of collaboration and mindfulness towards others.
Sameer Gupta – drumset, tabla
Pawan Benjamin – banuri, sax, shenai, ableton
Arun Ramamurthy – carnatic violin
Michael Gam – bass
Sameer Gupta simultaneously represents the traditions of American jazz on drumset and Indian classical music on tabla. He is also a co-founder and an artistic director of the non-profit collective Brooklyn Raga Massive. Today he lives in Brooklyn, NYC, and is actively involved in performing, curating, producing, and teaching through various institutions including Brooklyn Raga Massive, Carnegie Hall's Global Encounters, and Ragas Live Festival. Gupta continues to build his career by combining traditional and modern improvisational styles, drawing from his dual Indian and American heritage. He continues to compose and perform music from a true multi-cultural perspective that now bridges several continents.