Saturday, April 22, 2017: 8 PM
Restoration—new Scandinavian works for viola d'amore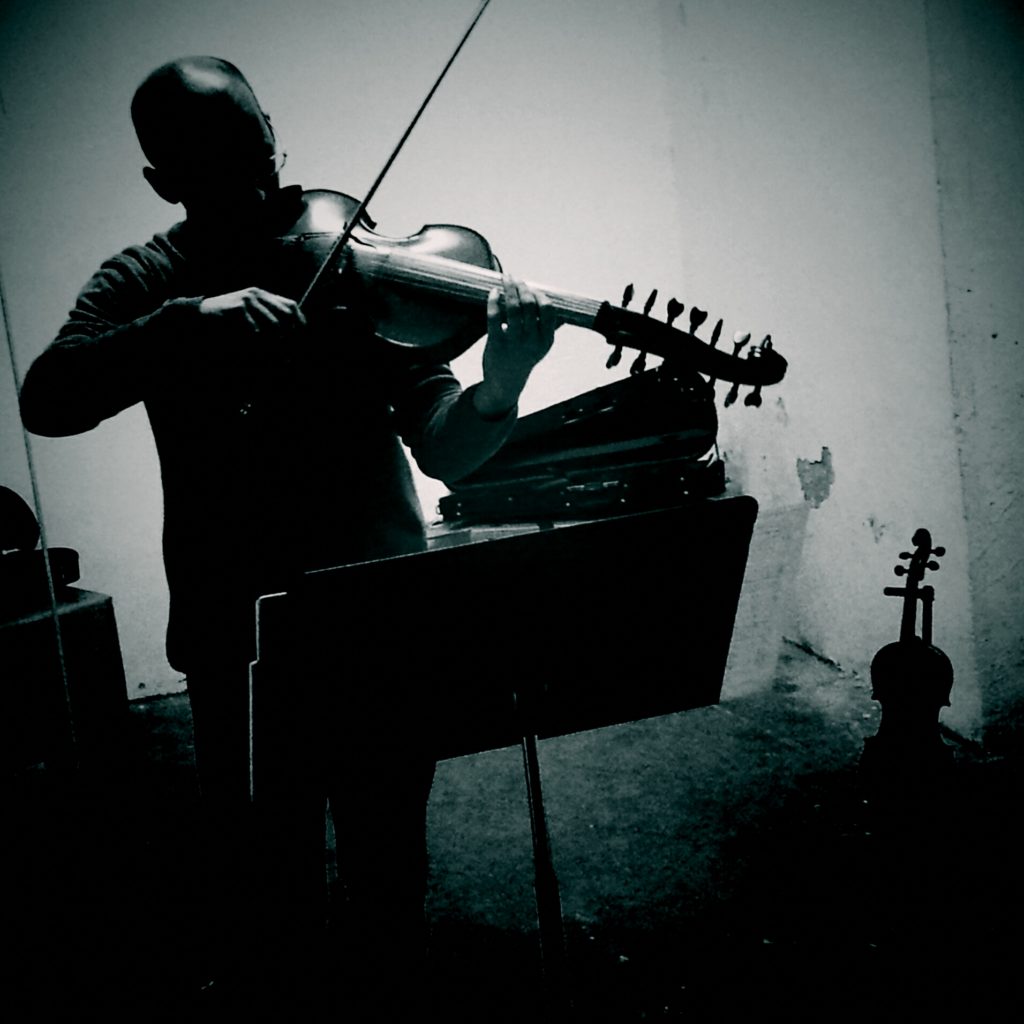 Program:
Ylva Lund Bergner – Ajar – US premiere (17')
Axel Rudebek – Piece for viola d'amore – US premiere (10')
Øyvind Mæland – Dugong – US premiere (9')
Johan Svensson – fielwalking – US premiere (5')
Concert with the Italian musician Marco Fusi, playing viola d'amore; an old 14-stringed bowed instrument.
The four Scandinavian composers Ylva Lund Bergner, Johan Svensson, Axel Rudebeck and Øyvind Mæland have composed new works for this almost forgotten instrument which had its glory days during the Renaissance and early Baroque. The project was supported by the Nordic Culture Fund and has been played, so far, in a long tour through Sweden, Norway, Denmark, France, Italy and the United States, and has been recorded by GEIGER-grammofon in Gothenburg (release date is February 2017). 

Bio:
Marco Fusi is a violinist and a violist and a passionate advocate for the music of our time. Among many collaborations with established and emerging composers, he has recently premiered works by Billone, Scelsi, Sciarrino, Eötvös, Cendo, Ferneyhough.
Marco has performed with Pierre Boulez, Lorin Maazel, Alan Gilbert, Beat Furrer, David Robertson, and frequently plays with leading contemporary ensembles including Klangforum Wien, MusikFabrik, Mivos Quartet, Ensemble Linea, Interface (Frankfurt), Phoenix (Basel), Handwerk (Köln).
Marco also plays viola d'amore, commissioning new pieces and collaborating with composers in order to promote and expand existing repertoire for the instrument.
Marco teaches Contemporary Chamber Music at the Milano conservatory "G. Verdi".
The concert is supported by Nordisk Kulturfond
AND