Wednesday, July 11, 2018: 8 PM
Larry Ochs – Aram Shelton – Scott Walton – Kjell Nordesen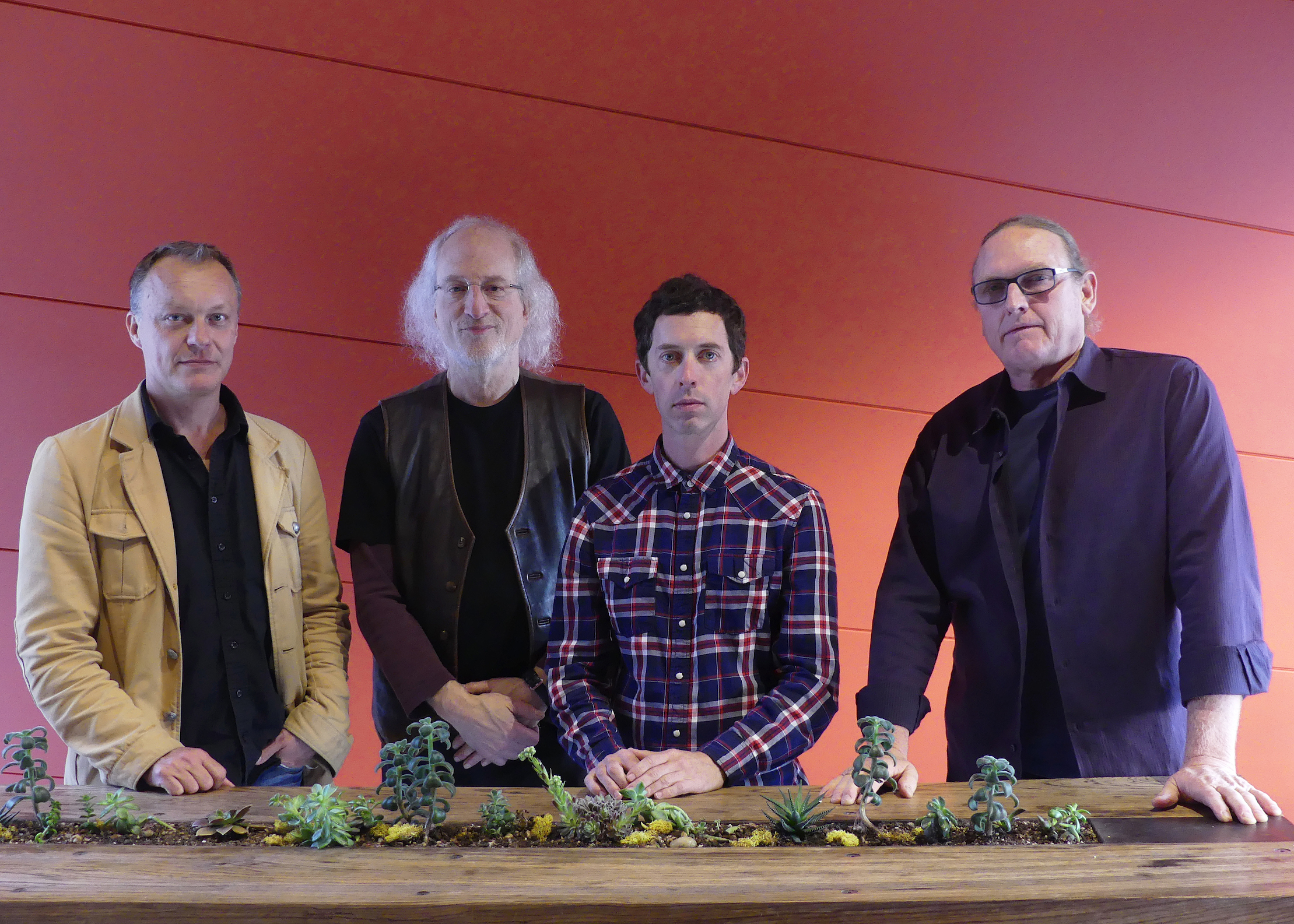 7-11: Yes! It's your lucky day. Aram Shelton is here from Budapest. Kjell Nordeson is here from San Diego. Scott Walton is not in France this summer. And Ochs is always ready to play in this quartet. Compositions and Extra Sensory Perception combine = Expect the Unexpected. The concert is a prelude to a recording session, so the focus will be dialed up. Come on out.
The Ochs Shelton Quartet features Larry Ochs and Aram Shelton on saxophones, Scott Walton on bass and Kjell Nordeson on drums. Co-led by two like-minded saxophonists from different generations, this quartet is a kinetic meeting of four diverse & internationally recognized musical talents who have longtime associations with the likes of ROVA, John Zorn, Nels Cline, Wadada Leo Smith, Mats Gustaffson, Peter Brotzmann, and locally with sfSound, Oakland Active Orchestra, Darren Johnston, Scott Amendola and others. Ochs and Shelton compose for the group with an ear towards open-ended improvisations that highlight each player's distinct musical voice. For this concert they'll reacquaint their musical relationships by performing new works commingled with past compositions.
Larry Ochs: tenor and soprano saxophone
Aram Shelton: alto saxophone & clarinet
Scott Walton: bass
Kjell Nordeson: drums and percussion.
"As an artist, you're always looking for inspiration and concepts to come up against, to push your own processes out in a different direction, or suggest ideas for form that you haven't thought of" – Larry Ochs
"Shelton advances a postbop to free vocabulary anchored in the past that also draws on the present and expectantly eyeballs the future." – Dusted.com