Thursday, April 18, 2019: 7:30 PM
Grex (CA) and Book of Hours (NYC)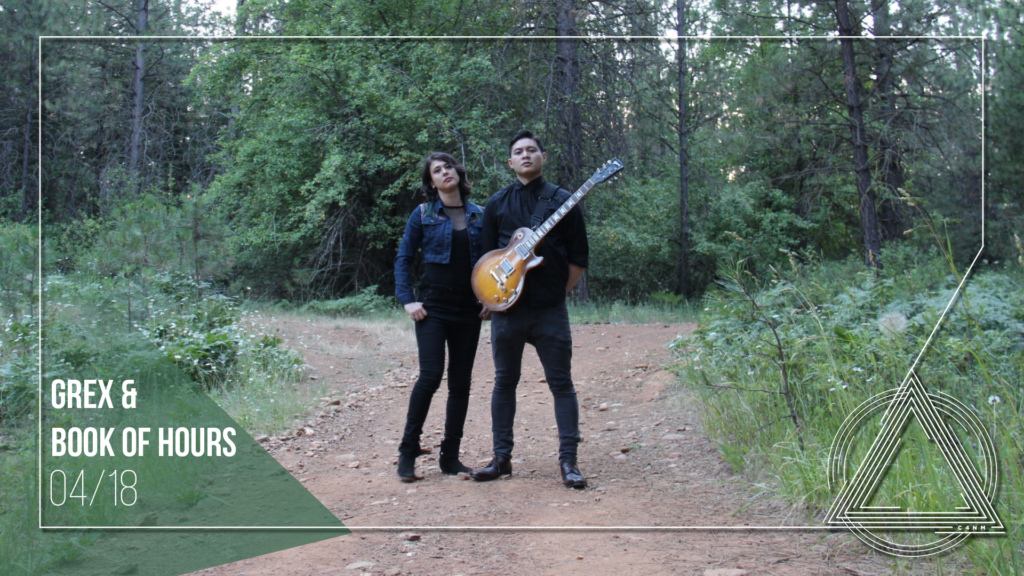 Grex is an art rock band based out of Oakland, California. In biological terms, "grex" refers to the aggregation of a multitude of tiny, amoeba-like creatures combining to create a superorganism. Grex (the band) works the same way: two musicians who can function as one, the whole greater than the sum of its parts.
Grex has been called "essential current-and-future listening" (Tiny Mix Tapes), exploring the meeting point between psychedelic pop/rock and the dark outer reaches of noise and free jazz. The band recalls the explosive power of late John Coltrane, the dark energy of Suicide, and the whimsical weirdness of Skeleton Crew and Deerhoof.
For this show Grex convenes in a special expanded configuration, exploring moments of spontaneous abstraction in the interstices of lilting song and wily rhythmic interplay.
***
Gregg Belisle-Chi is a guitarist and composer from Brooklyn, NY who is "busily establishing himself as an important and distinctive new voice in the contemporary guitar world." (Earshot Jazz)
Throughout his career he has performed with Bill Frisell, Cuong Vu, Steve Swallow, Reid Anderson, Ted Poor, Eyvind Kang, Wayne Horvitz, Tom Varner, Bob Sheppard, Jay Clayton, and Jessica Dobson (Deep Sea Diver, Beck, The Shins).
Book of Hours is a 50 minute through-composed piece with elements of improvisation, inspired by the history and texts of the Mass Ordinary, featuring a quartet for guitar, bass, keys, and drums. Recorded in New York City in 2017, the band will be touring the east and west coasts, supporting their release with ears&eyes Records of Chicago, IL.
"On this expansive and ambitious album Gregg Belisle-Chi strikes an engaging balance between lyricism and dissonance, with strong performances from everyone involved. Highly recommended." (Ben Monder)