Sunday, June 18, 2017: 2 PM
Carl's Big Recital!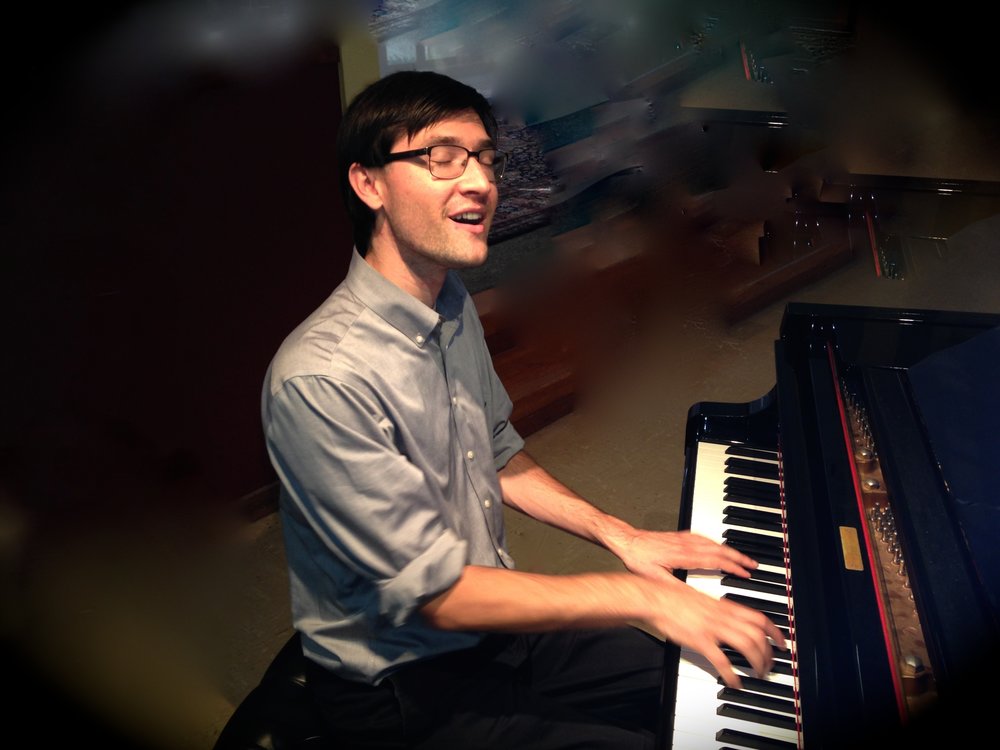 After three years of diligently plunking away at the piano Carl Oser is proud to present Debussy's "Children's Corner Suite" for solo piano. The first half of this program will be the suite, the second half will feature Carl singing original compositions with pianist/composer Scott DeTurk.
Carl Oser is a vocalist, pianist, and educator based in Berkeley, CA. He graduated magna cum laude from the Thornton School of Music at the University of Southern California where he studied with Grammy award-winning pianist Russell Ferrante. He is a former visiting professor at Ecuador's premier contemporary music school, Berklee College of Music's "Instituto de Música Contemporánea," where he taught all twenty undergraduate voice majors and designed and implemented a semester-long course on the history of jazz. Carl is active throughout the San Francisco Bay Area as a music director, vocal coach, and pianist.