Thursday, September 20, 2018: 7 PM Reception, 8 PM Concert
C4NM Benefit Concert, Thumbscrew: Mary Halvorson – Michael Formanek – Tomas Fujiwara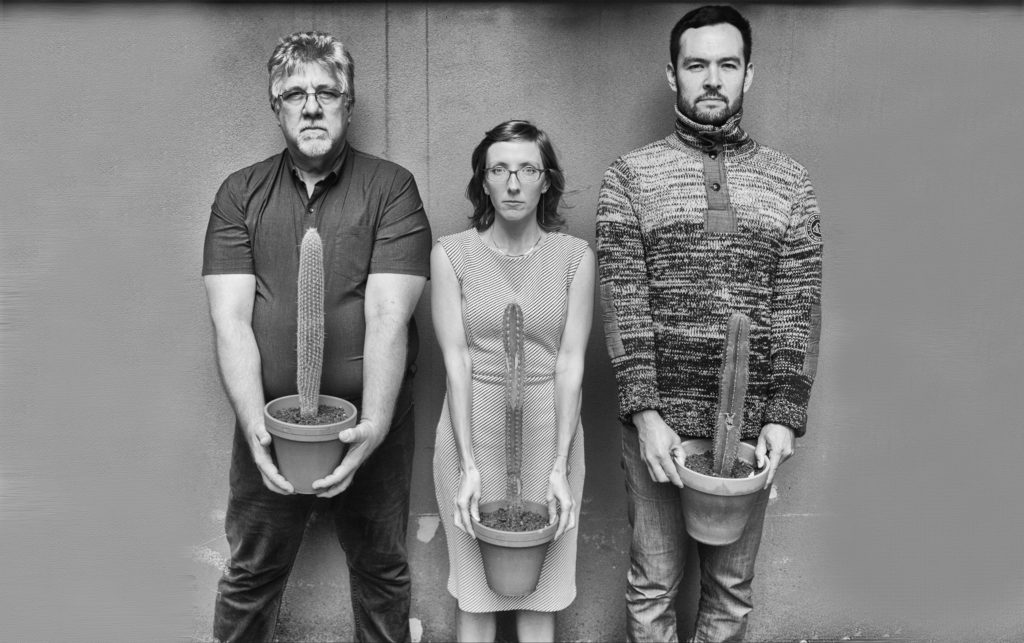 "Thumbscrew is a very exciting group that highlights intricate and emotionally-driven compositions focused on intense interactions between instruments. [Currently] one of the most exciting bands playing." — Cisco Bradley, jazzrightnow.com
Join us for this unique and intimate chance to see Thumbscrew Trio, comprised of contemporary jazz heavyweights Mary Halvorson on guitar, Michael Formanek on double bass, and Tomas Fujiwara on drums. All proceeds from this event benefit C4NM, supporting our efforts to create a space for new music to thrive in the Bay Area and beyond. We invite you to join us before the concert for a reception hosted by our Board of Directors including libations and light bites. Connect with our new music community, then experience a special opportunity to see Thumbscrew perform up close at C4NM.
Reception: 7 PM, hosted by the C4NM Board of Directors
Concert: 8 PM, Thumbscrew
An exceptional and ascending voice in the contemporary jazz world, Thumbscrew is a co-operative in the truest sense, a collaboration between Mary Halvorson, Tomas Fujiwara, and Michael Formanek. They play originals by all hands, compositions whose rhythms may surge or lag or veer sideways according to their own internal logic. Bass and drums solo within the ensemble, not in quarantine. No one needs to be loudest. The blend is tight: one string (or metal) sound may bleed into another. It's something to hear—something twisty and turny and always on the move.
Their program at C4NM will include music from recent releases Ours and Theirs, two albums which include original compositions by Fujiwara, Formanek and Halvorson, or covers penned by venerable composers respectively. With Ours, each musician contributed three works apiece to create a highly collaborative, ambitiously delicate web of ensemble work. For Theirs, Thumbscrew covers considerable ground in bringing their unique arrangements and ensemble sensibility to this transfixing set of other composers' music. "The difference is that with the covers we're aware of trying to honor the composer's vision, and in many cases, classic versions of the song which serve as inspirations… [However] the approach to presenting a unique and personal take on a composition is the same whether it's one of Ours or one of Theirs." -Mary Halvorson