Sunday, April 16, 2017: 12 and 2 PM
C4NM @ Asian Art Museum: Music for the Afterlife
Tickets: Free with museum admission
Tickets available at the door only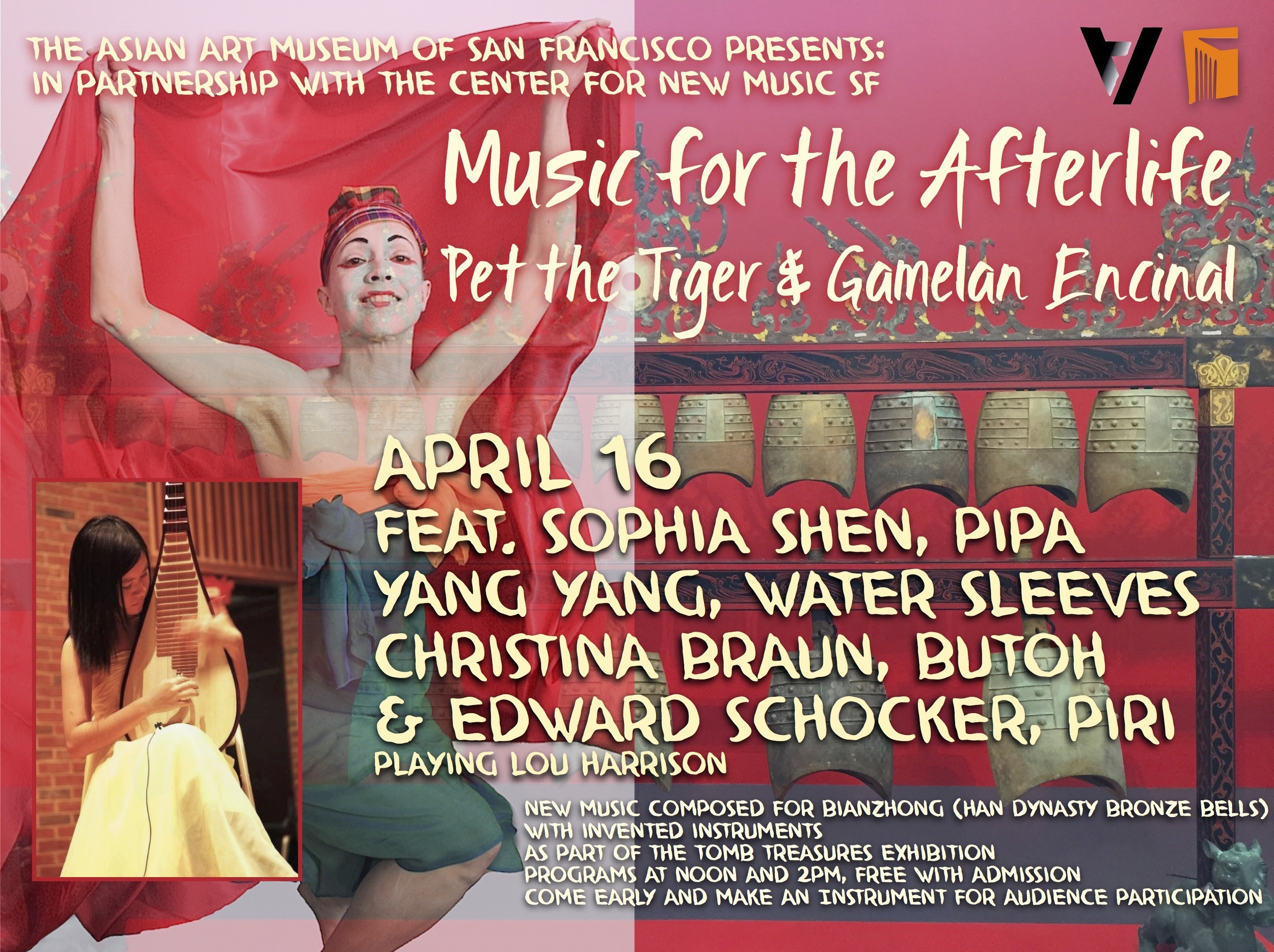 Asian Art Museum of SF Presents:
In Partnership with the Center for New Music:
And as part of the special exhibition Tomb Treasures
Music For the Afterlife
Pet the Tiger Instrument Inventors Collective
& Gamelan Encinal
Performing new compositions on replica Han Dynasty Bianzhong bronze bells
& Invented Instruments.
April 16, 2017
Performances at 12 and 2 pm
In the North Courtyard
FREE with museum admission
For this performance, Pet the Tiger and Gamelan Encinal perform new works for pipa (Chinese lute) and the Han bronze bells by Sophia Shen and Stephen Parris, with Ms. Shen as pipa soloist accompanied by water sleeve dancers.
Edward Schocker will join the performance on Piri with a rare Lou Harrison composition called Hyi Mun inspired by the Korean Gugak tradition and a new work inspired by it which includes Butoh dance by Christina Braun, who will be haunting the Osher Gallery before performances.
Guests of all ages are invited to join the orchestra by building their own soda straw oboe in the Education Studios.
10am-2pm, FREE