Thursday, March 28, 2019: 8 PM
Bard Music West Plays! 1.0: Games and Revolutions
Tickets: $15 General, $10 Member, $5 Students
Buy Tickets Online
Tickets also available at the door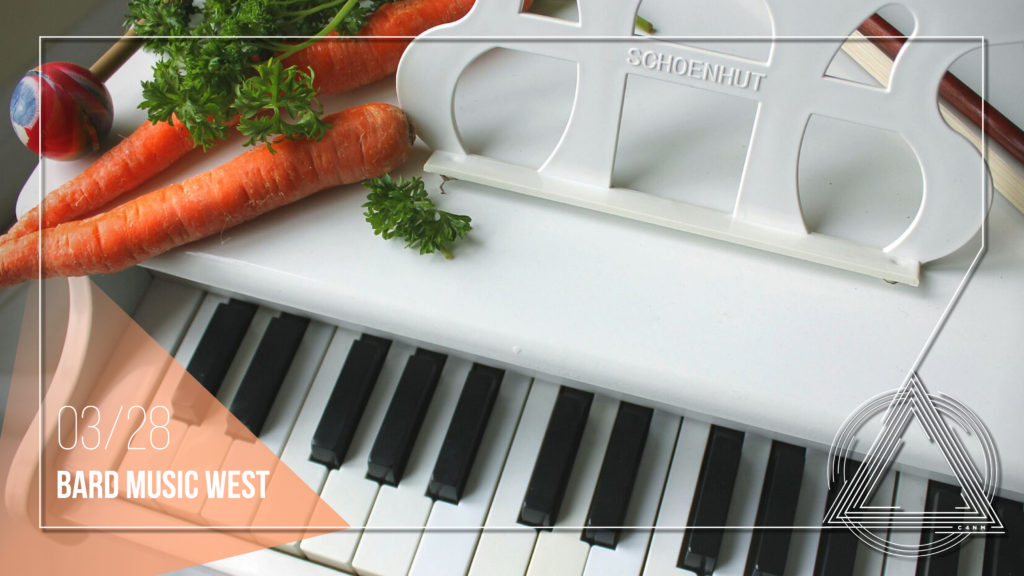 Games and Revolutions explores the music and inspirations of two incredibly creative composers with Bay Area ties: Danny Clay and Gabriella Smith. Meet the composers and discover some of their many inspirations, including coral reefs, children's games, and Haydn.
The works highlighted on this program playfully explore new perspectives on music-making and invite the audience to join in (sometimes literally!). Both composers will be present at the performance.
Games and Revolutions is the first program of Bard Music West Plays – a brand new series of performances from Bard Music West exploring the music and influences of emerging composers.
The Music:
Phyllis Chen | Carousel for toy piano and music box
Danny Clay | Toy Piano Music; Playbook
Joseph Haydn | String Quartet in A Major, Op. 20, No. 6
Stephen Montague | Mirabella: a Tarantella for Toy Piano
Gabriella Smith | Carrot Revolution for string quartet; Anthozoa for violin, cello, piano, and percussion
The Players:
Zenas Hsu and Mélanie Clapiès, violin
Jessica Chang, viola
Laura Gaynon, cello
Allegra Chapman, toy piano/piano
Mika Nakamura, percussion
Learn more at www.bardmusicwest.org