Friday, July 7, 2017: 6 PM
MicroFest North: Opening Reception, Dennis Aman, Parsing the Octave
Tickets: Free!
Tickets available at the door only
Opening reception from 6pm for Dennis Aman gallery showing
Interview and brief demonstration of equal tempered instruments with Bart Hopkin, Dennis Aman and the Living Earth Show at 7
At this second opening reception of MicroFest North, experience the work of Dennis Aman and his furthering the work of Ivor Darreg in small equal temperaments.
​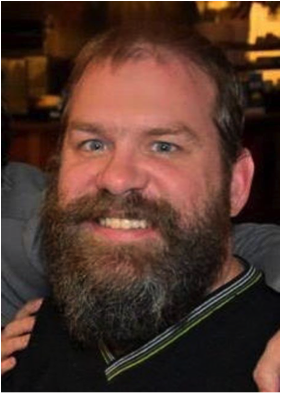 Dennis Aman was born in Alameda, California in 1971. He studied Composition and Electronic Music at San Francisco State University with Richard Festinger and Wayne Peterson. Soon after, he performed and recorded as a member of the San Francisco Symphony Chorus and on the American Mavericks Festival. As a singer, he has also performed briefly with the Meredith Monk Ensemble. His compositions include works for various chamber groups and chorus with and without electronics. A large number of works have been written for Disklavier, a modern day version of a player piano—able to be controlled via a computer using MIDI. Mr. Aman is a founding member of TouchMeHear, a San Diego based new music ensemble performing collaboratively composed mixed-media works. His music has been performed in the United States as well as Europe, most recently in Kaunas and Vilnius, Lithuania on the Is Arti New Music Festival.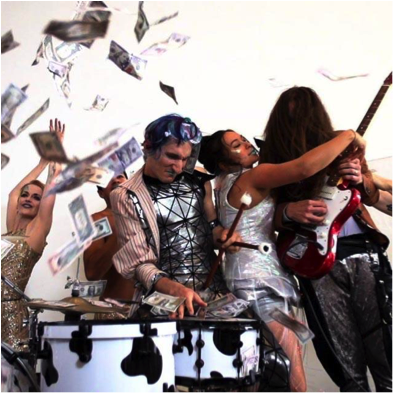 ​The Living Earth Show
Called "outstanding" by The San Francisco Chronicle, "transcendent" by The Charleston City Paper, "a vanguard effort of new chamber music" by The San Francisco Examiner, and "a fully distorted perpetual motion of awesome" by "I Care If You Listen", The Living Earth Show is a megaphone and canvas for some of the world's most progressive artists. Comprised of electric guitarist Travis Andrews and percussionist Andy Meyerson, the San Francisco-based ensemble uses the traditions of classical and experimental music as tools to allow artists of all disciplines to create their most ambitious works and respond to the world in which they live.
Memorizing every work it performs, The Living Earth Show thrives on pushing the boundaries of technical and artistic possibility in its presentation of commissioned electro-acoustic chamber music. The ensemble has commissioned and premiered works by such diverse composers as Anna Meredith, Timo Andres, Nicole Lizée, M. Lamar, Raven Chacon, Brian Ferneyhough, Samuel Adams, Ken Ueno, Luciano Chessa, Sharmi Basu, Ted Hearne, Jon Russell, Adrian Knight, Alden Jenks, Nick Vasallo, and Zachary James Watkins. Many of these commissions can be found on the group's critically acclaimed debut album, High Art (Innova Records, 2013) and its upcoming albums Dance Music (New Amsterdam Records) and TAFT (slashsound).
Upcoming productions include Aeolus, opera with Ken Ueno and Majel Connery, a new song cycle presented with and composed by Ted Hearne, a collaboration with Kronos Quartet and Youth Speaks, M. Lamar's song cycle Lordship and Bondage: The Birth of the Negro Superman, Dennis Aman's evening-length work 24 Preludes and Fugues, Nicholas Vasallo's Surrounding The Earth, a new work written for the ensemble by Raven Chacon, the collaborative performance project AFFIRMATIVE ACTION, and a new evening-length collaboration with Post:Ballet and composers including Samuel Adams, Andrew Norman, Daniel Wohl scheduled to premiere in 2019.
When not performing as The Living Earth Show, Andy and Travis also comprise 2/3 of the rhythm section of C O /\/\ /\/\ /\ /\/ D O, a musical juggernaut dedicated to dismantling heteropatriarchy through militant, violently queer rap metal.