Friday, March 7, 2014: 7 PM
Waffle Opera: The Magic Flute
Tickets: In advance: $20 General, $10 Students/Seniors/Members. Door: $25 General, $15 Students/Seniors/Members.
Buy Tickets Online
Tickets also available at the door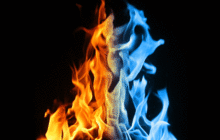 This will be Mozart's classic opera as you have never seen it before, stripped to its bare essentials and explored in fresh and exciting ways. This production features brand-new English dialog written by director Ted Zoldan, with the original incredible music.
Tickets include a reception with the cast featuring our world famous Waffles.
Waffle Opera was founded by a group of friends who realized that fine singing, acting, and breakfast foods were even better when offered up together. As young artists in a time when many opera companies are closing their doors, we feel it's important to create our own opportunities and advocate for the art form we love. In this spirit, we present our brand of intimate, exciting opera, featuring the rising stars of the Bay Area.
The Cast:
Tamino: Mike Desnoyers
Pamina: Morgan Harrington
Papageno: Jordan Eldredge
Sarastro: Jason Sarten
Queen: Leslie Katter
Papagena: Lora Libby
1st Lady/1st Priest: Gillian Watson
2nd Lady/2nd Priest: Annie Hepburn Smith
3rd Lady/3rd Priest: Jamie MacDonald
1st Spirit: Lindsey Rae Johnson
2nd Spirit: Adeliz Araiza
3rd Spirit: Elayne Juten
Monostatos: Alan Briones
1st Armed Man: Matt Brooks
Director: Ted Zoldan
Music Director: Ben Malkevitch