Sunday, October 6, 2019: 7:30 PM
Site: Yizkor, Andrew Conklin and Maya Ciarrocchi
Tickets: $15 General, $10 Members & Students
Buy Tickets Online
Tickets also available at the door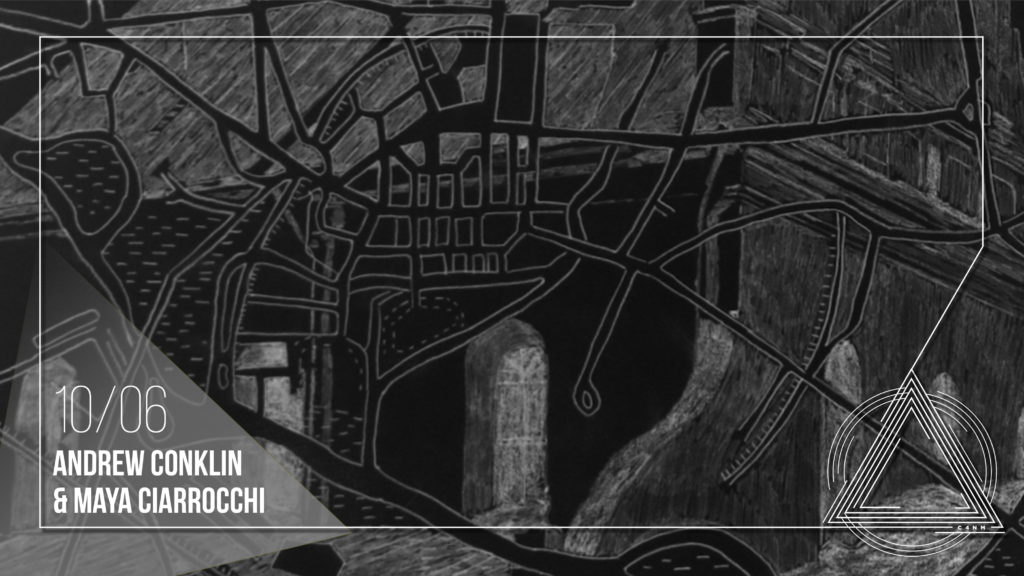 Who honors the spaces left by the dead? How and why do people, cultures, and identities disappear, especially among marginalized communities?
These questions animate Site: Yizkor, an ongoing interactive work for sound and video developed by the Bronx, NY interdisciplinary artist Maya Ciarrocchi and the Stockton, CA composer Andrew Conklin. Site: Yizkor explores the physical and emotional documentation of loss; its source material includes architectural renderings of demolished temples, maps of vanished Eastern European shtetls, field recordings of folk music, and Yizkor (memorial) books comprised of prose remembrances.
Site: Yizkor was first workshopped in November 2018 as part of Reimagine NYC, a city-wide festival exploring questions about end of life at the LABA (Laboratory for Jewish Culture) Fellowship Program; this early incarnation of the work was on view at the 14th Street Y Gallery from February 2–March 3, 2019, and was also presented at the Sichów Educational Foundation in Sichów Duży, Poland, on April 20th 2019.
The presentation of Site: Yizkor at Center for New Music will include a new piece for live musicians in an immersive projected and sonic environment, followed by a workshop where audience members are invited to create their own Yizkor pages as a way to mourn and commemorate lost people and places.
Maya Ciarrocchi, video projections
Andrew Conklin, composer, singing, guitar
Alisa Rose, violin
Ben Goldberg, clarinets
Lisa Mezzacappa, bass
Jon Arkin, percussion, electronics