Saturday, January 16, 2016: 7:33 PM
sfSoundSalonSeries presents: SPLINTER REEDS vs. Stanford Composers – Who Will Win?
Tickets: $15 General, $10 Members, Students, & Underemployed
Tickets available at the door only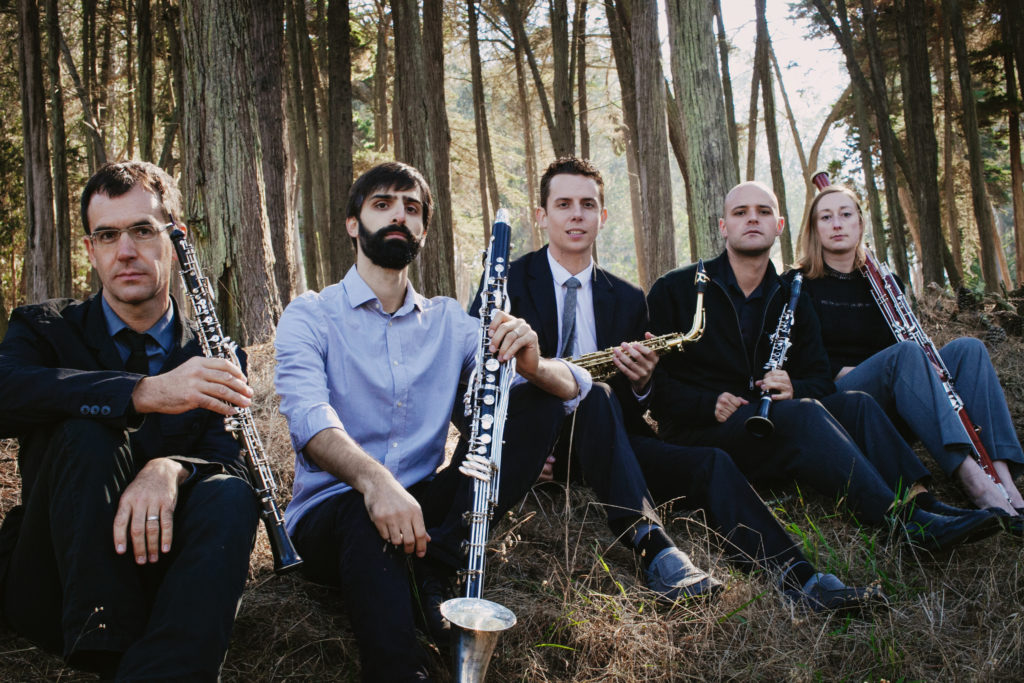 Splinter Reeds – the West Coast's only professional reed quintet – will perform hair-raising new works for reeds and/or electronics developed during the previous week's residency at Stanford University's CCRMA.
Featuring works by composers including Constantin Basica, Eoin Callery, Shu Yu Lin, Laura Steenberge, and Andrew Watts.
Splinter Reeds is the Bay Area's first reed quintet, composed of five intrepid musicians whose reeds vibrate primarily to the sounds of the 20th and 21st Centuries. Individually, Splinter's members stay active as both soloists and as part of various chamber and large ensembles across the nation. As fierce advocates of new music throughout their careers, Splinter's members are proud to have spearheaded many notable commissions and world premiere performances. Splinter members have performed with ensembles such as the San Francisco Contemporary Music Players, Alarm Will Sound, International Contemporary Ensemble, San Francisco Symphony, Ensemble Dal Niente, Cleveland Orchestra, sfSound, Harvard Group for New Music and ECO Ensemble among many others. As educators, members of the ensemble hold teaching positions at the San Francisco Conservatory of Music, UC Berkeley, UC Santa Cruz and the Oberlin Conservatory of Music.
www.splinterreeds.com