Tuesday, March 11, 2014: 7:49 PM
sfSoundSalonSeries: Joan La Barbara, solo and ensemble works
Tickets: $15 General, $10 Members
Tickets available at the door only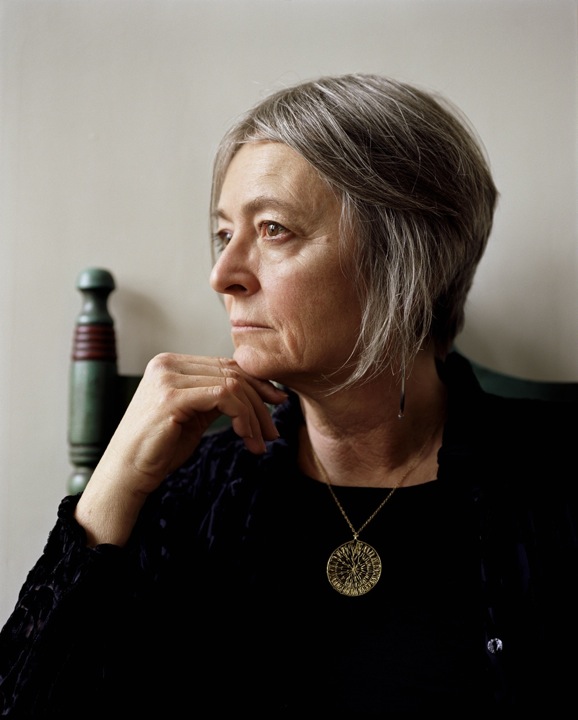 A program of solo voice, group improvisations, and a performance of Angels, Demons and Other Muses (2010) with sfSoundGroup.
Angels, Demons and Other Muses is part of an opera in-progress, which La Barbara has been engaged in composing over the past 6 years. The work integrates both her signature vocal techniques and their transfer to other instruments, involving musicians onstage to embody certain aspects of characters, and exploring language within the compositional process. Drawing inspiration from Virginia Woolf and Edgar Allen Poe (writers whose work she has studied since grammar school), dream fragments from Joseph Cornell's journals, and nature-based architectural geometries (including the swirls and spirals of Antoni Gaudí and Frank Lloyd Wright), La Barbara is creating an abstract work which endeavors to expose the artist's struggle, externalizing the internal dialogue and the genesis of the act of producing art.
La Barbara states, "My compositional process often begins with stream-of-consciousness writing, generating a list or series of words and phrases about a selected topic or theme. I then read through what I have written, finding the music that these words inspire in me, generating sketches and constructing the musical material and overall form of the work, setting my impressions of images, translating from words to sound in much the same manner that I have generated multi-layered 'sound paintings' inspired by visual art. In ' is part of an opera in-progress, which La Barbara has been engaged in composing over the past 6 years. The work integrates both her signatu', I am creating my own libretto, which is woven into the sonic texture. For this performance the musicians will be seated within the audience. Thus, the entire space will be the 'stage'. I am also integrating spatial movement from the acoustic instruments with those in the sonic atmosphere, the soundscape environment combining layers of voices, natural and instrumental sounds which will surround and flow over the audience."
Joan La Barbara composer, performer, sound artist, and actor, is renowned for her unique vocabulary of experimental and extended vocal techniques, influencing generations of composers and singers. Awards and prizes include: Premio Internazionale "Demetrio Stratos"; DAAD-Berlin Artist-in-Residency; Civitella Ranieri, Guggenheim and 7 National Endowment for the Arts fellowships, and numerous commissions. Composing for multiple voices, chamber ensembles, theater, orchestra, interactive technology, and soundscores for dance, video and film, including a score for voice and electronics for Sesame Street, her multi-layered textural compositions were presented at Brisbane Biennial, Festival d'Automne à Paris, Warsaw Autumn, MaerzMusik Berlin, and Lincoln Center. Artistic Director of the multi-year Carnegie Hall series "When Morty Met John" and co-founder of performing composers-collective Ne(x)tworks. She recently worked with artist Matthew Barney on his new film project "River of Fundament". Recordings of her work include: "ShamanSong" (New World), "Sound Paintings", "Voice is the Original Instrument" and "73 Poems" (Lovely Music) her collaboration with text-artist Kenneth Goldsmith, which was included in The American Century Part II: Soundworks at The Whitney Museum. Exploring ways of immersing the audience in her music, La Barbara placed musicians and actors throughout Greenwich House Music School for her music/theater piece Journeys and Observable Events, allowing the audience to explore the building, unveiling theatrical and sonic events, and seated the American Composers Orchestra around and among the audience in Carnegie Hall's Zankel auditorium, building her sonic painting "in solitude this fear is lived", inspired by Agnes Martin's minimalist drawings. Current studies include Michael Beckett's Experimental Workshop and Austin Pendleton's Advanced Scene Study classes at HB Studios. La Barbara served on the faculties of California Institute of the Arts, Hochschule der Künste in Berlin, The College of Santa Fe, The University of New Mexico, visiting lecturer at Princeton University, and currently on the Composition Faculty of New York University's Department of Music and Performing Arts Professionals, as well as maintaining a private studio in New York City. La Barbara is a composer and publisher member of ASCAP and is composing a new opera exploring the artistic process, interior dialogue, and sounds within the mind. For more information, visit joanlabarbara.com.
MUSICIANS
Joan La Barbara, voice
Monica Scott, cello
Hadley McCarroll, piano
Brendan Lai-Tong, trombone
Benjamin Kreith, violin
John Ingle, saxophone
Matt Ingalls, clarinet
Tom Dambly, trumpet
Mark Clifford, vibraphone
Kyle Bruckmann, oboe/english horn