Saturday, May 6, 2017: 7:30 PM
Fête Concerts: To Sing or Not to Sing: Modern Composers Celebrate Shakespeare
Tickets: $20 General, $10 Members, Students, Seniors
Buy Tickets Online
Tickets also available at the door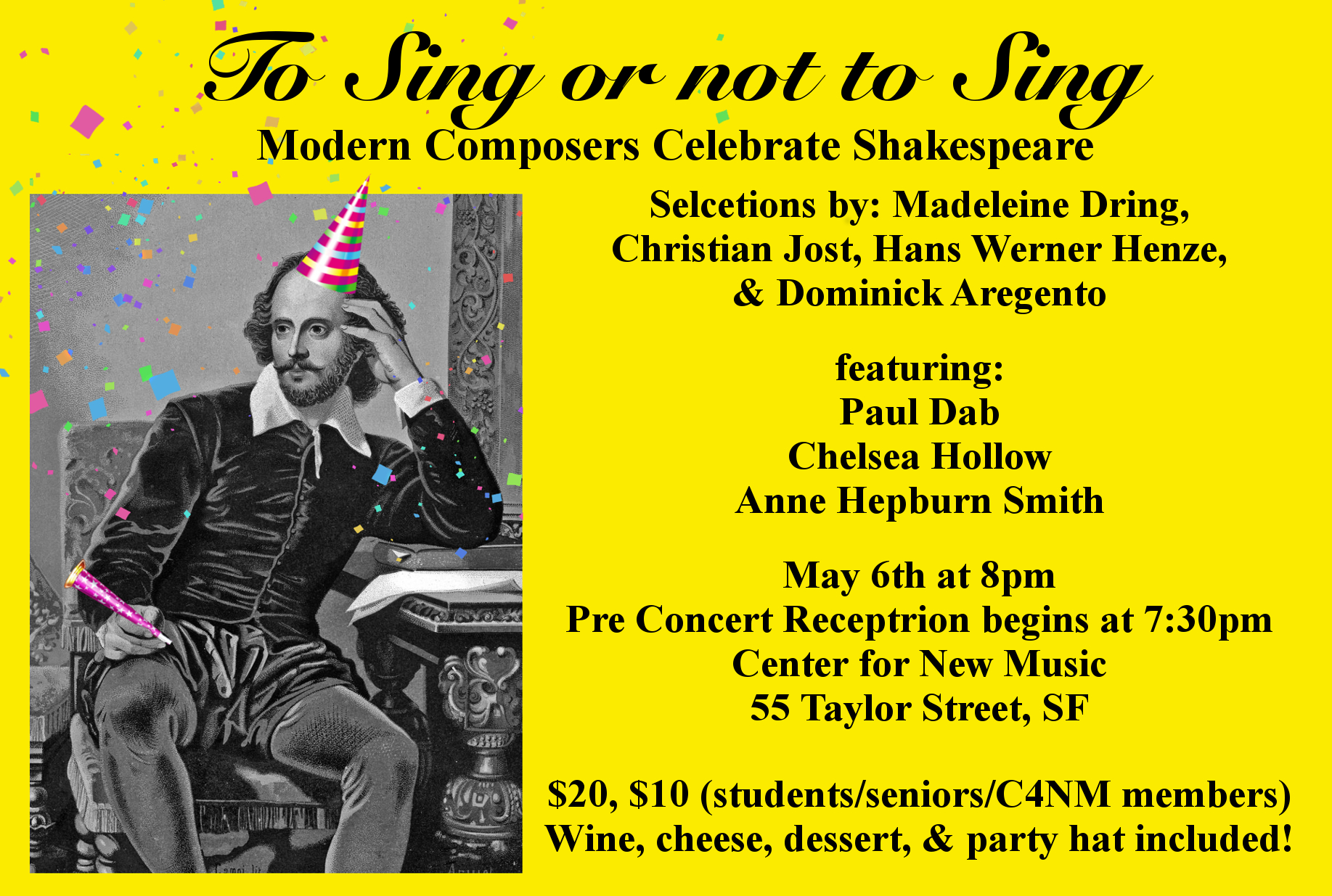 William Shakespeare, through his collected plays and poetry, has inspired artists for centuries. Painters, writers, composers, and film-makers have all turned to these timeless stories as a source for new work. Fête Concerts is proud to celebrate Shakespeare and the composers who have responded to his wealth of emotional and narrative material.
Hans Werner Henze wrote Royal Winter Music for solo guitar in the 1970's as two sonatas based on Shakespearean characters. The title comes from Richard III's opening monologue "Now is the Winter of our discontent."
Madeleine Dring was an English composer and actress who had a large output of instrumental, vocal, and stage works. Her Seven Shakespeare Songs include "Take O take those lips away" from Measure for Measure and "Come away, death" from Twelfth Night.
Christian Jost composed his opera Hamlet in 2008 and portrays the existential quest of the title character by dividing him into a Soprano role and a choir. Hamlet Echoes for viola, soprano, and piano captures the essence of this opera in an intimate chamber work.
Performers:
Paul Dab, piano
Chelsea Hollow, soprano
Anne Hepburn Smith, soprano
Patrick Smith, guitar
Erica Zappia, viola
Ted Zoldan, poetry
As always, your ticket includes wine, snacks and party hats!
Concert begins at 8
Pre-concert reception begins at 7:30