Wednesday, October 16, 2019: 8 PM
Ensemble EKT / I Lo U
Tickets: $15 General, $10 Members & Students
Buy Tickets Online
Tickets also available at the door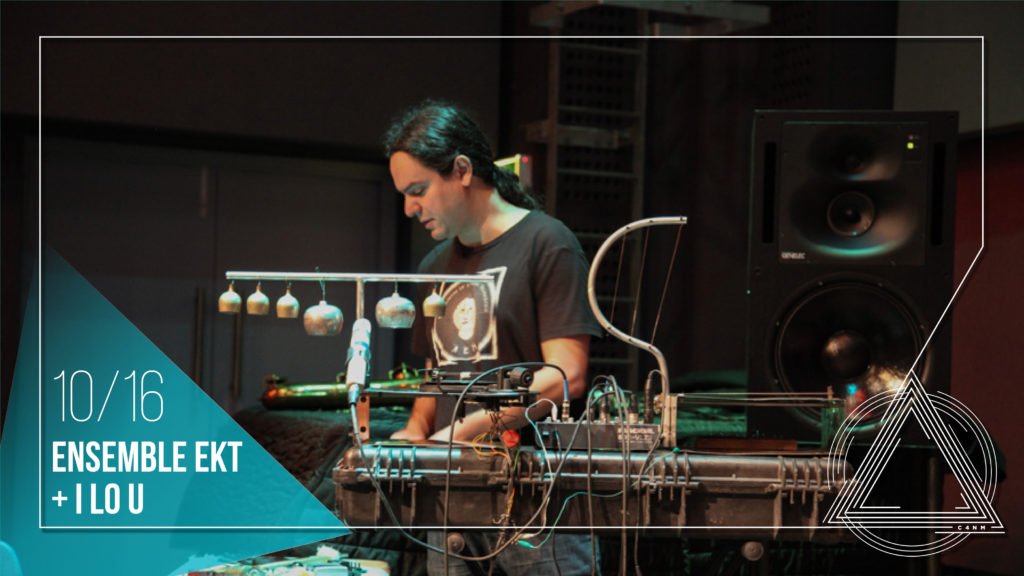 A rare treat from Europe, Ensemble EKT brings an unusual trio configuration of bari sax, bass, and custom electroacoustic sound sculpture to the confines of the Center. These intrepid adventurers will excite you with their timbral adventures and unusual sounds.
David Bud – bari sax
Mad Pulse Maybe – double bass
Paul Stapleton – electroacoustic sound sculpture
Opening up for these folks will be a new trio – I Lo U, equally proficient at surfing the waves of improvised chaos and order. Matt Ingalls and Ken Ueno have played together multiple times as have Scott Looney and Ingalls, but this will be a first for this trio.
Matt Ingalls – reeds and things
Scott Looney – piano and Hyperpiano DSP
Ken Ueno – vocals, membranes, devices